Dubai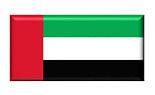 Location
Aribian Country
Economy
One of the UAE's Emirates; Stable Political system; One of the new financial centers in Arabian Peninsula.
Language
Arabic,English
Legal System
Islamic law
Dubai International Business Company
Type
RAKIA IBC
Name
End with "Limited or Incorporated".
Capital
No Restriction
Shares
No Restriction
Share Index
Yes
Registered Agent
Yes

Registered Address

Yes
Public Disclosure
No
Min. Shareholder
At least one
Min. Director
At least one
Disclosure of Shareholder
No
Disclosure of Director
No
Trading Restriction
No
Taxation
Except for oil and financial industries.
Financial Statement
Yes
Tax Returns
No
Account Filing
No
Audit Report
No
Accounting
Yes
Incorporation Cost
USD 3,300
Annual Fee
USD 3,200
We also provide incorporation services for Free Zone Licenses and local company.
UAE has Double Taxation Avoidance /Agreements (DTAA) with a number of countries, in particular Austria, Belarus, Belgium, Canada, China, Czech Rep., Egypt, Finland, France, Germany, India, Indonesia, Italy, South-Korea, Lebanon, Luxembourg, Malaysia, Malta, Mauritius, Morocco, New Zealand, Netherlands, Pakistan, Poland, Romania, Seychelles, Singapore, Spain, Sudan, Thailand, Tunisia, Turkey, Ukraine, Libya