British Virgin Islands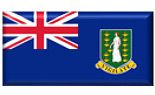 Location
A islands in Caribbean and a few miles east of the US Virgin Islands.
Economy
A British overseas territory located in the Caribbean. One of the more prosperous economies of the Caribbean region.
Language
English
Legal System
Common law
BVI Company
Type
International Business Company (IBC)
Name
Name ends with "Limited, Corporation, Incorporated, Société Anonyme, Sociedad Anónim "or with the abbreviation "Ltd, Corp, Inc, SA, NV or GmbH".
Capital
No Min. requirement.; Stand Capital 50,000 shares
Share
Restriction on the bearer shares issued.
Share Index
Yes
Registered Agent
Yes
Registered Address
Yes
Public Disclosure
No
Min. Shareholder
At least one
Min. Director
At least one
Disclosure of Shareholder
 No
Disclosure of Director
 No
Trading restriction
May not trade with residents or hold the property in BVI. 
Taxation
None
Financial Statement
Yes
Tax Returns
 No
Account Filing
 No
Audit Report
 No
Accounting
Yes
Incorporation Cost
USD950
Annual Fee
USD900
Has signed the avoidable double taxation agreements with Japan and Switzerland, but there are some certain restrictions with.